Discussion Starter
·
#1
·
What I have is an unfired Remington 700P in 6.8 SPC. Currently wearing a Farrell 20 MOA base, Farrell steel rings and a Burris Fullfield TacII 3x9 w.Ballistic Plex reticle.
This is the 700P with the 1-10" twist, 26" heavy fluted barrel. These rifles weren't catologued by Remington and were a special run.
Have dies, brass and ammo to go with for the right deal. I set this rig up for coyotes and since being rigged has never been fired. Interests have taken a different turn at the moment and offering this one here to the guys here for trade".
Here's what I am interested in.........
Remington 700P in .223 1-9" twist
Remington 700P in .300 RUM
700 SPS Tactical in .223 1-9" twist (mainly barrelled action to action trades here)
AR 15's
Will entertain offers on the above items guys.
Here's some pics......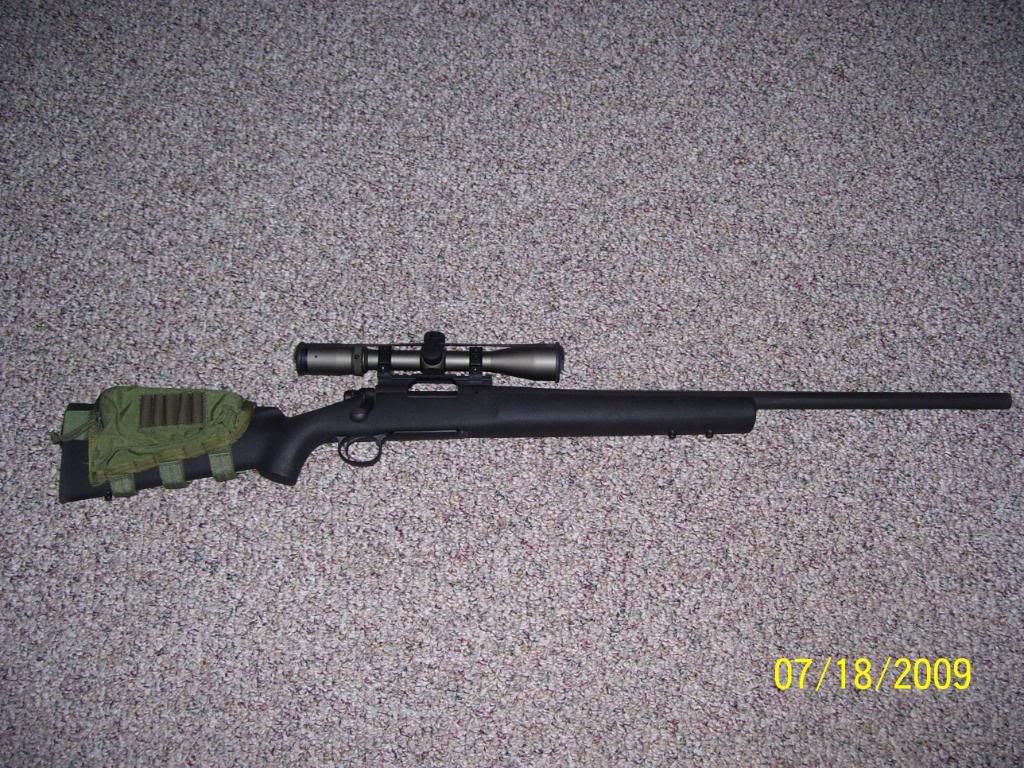 Brass (100 pieces), Dies-Redding Match 2 die set w/bushings and shell holder, 1 box of Remington Premier 115gr Match.