ArtFWTx said:

The Millet DMS-1 is getting solid reviews for the value to price ratio. Ask owenslee about his DMS-1's.
Art is correct...I am still a solid DMS-1 proponent after buying three. All are on 6.8 flat top rifles mounted in cheap $24 30mm CAA CNC mounts.
They are very versatile and work very well out to 300 yds. Lowest power is very close to a true 1X. I love the dot in a donut reticle.
Also, the 4x capability is a perfect match to the 350-375 effective range of the 6.8 cartridge.
Millet customer service has been top notch. I had a flaw in my first scope reticle when illuminated, which two other shooters could not see... until I pointed it out. Millet replaced the scope very quickly with no questions.
If there are any short comings...they are not as fast as an Aimpoint when set to 1X and trying to pick up a moving target. But they are close.
They are a little large.
The only other issue is that eye position is a bit critical to ensure a full field of view when first shouldering the weapon. But a little time spent fine tuning the scope location in the mount and maintaining a cheek weld in the same location every time helps minimize the problem.
Be aware that the eyepiece focus ring is shipped turned all the way in. In order to get proper focus it requires turning the ring out until a small white dot is exposed. Then make final adjustment for your own preferences. The final position of this ring will be at least one full turn out from the shipped position. In my case it was two turns out.
After a year of use, and looking at other optics on the market, I still have not found a better value in optics quality and versatility for the money.
I am VERY pleased with mine. At some point I may replace the mount with a LaRue to gain some added eye relief.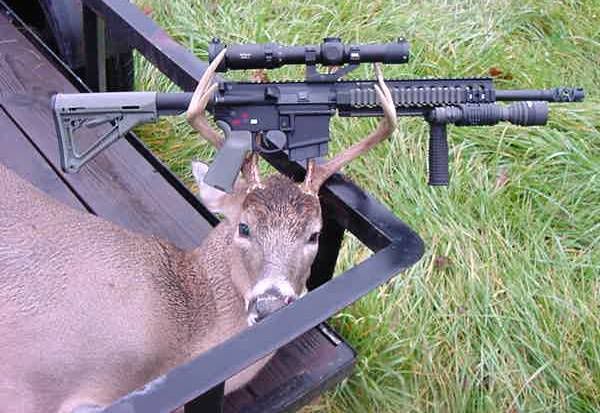 HTH
Kerry