Discussion Starter
·
#1
·
2022 in Texas was all about severe drought.
Even with keeping four protein feeders filled to promote health/growth of the deer herd, our crew of 9 hunters harvested zero mature bucks - by choice.
-
Hogs and coyotes were another matter though.
Six hogs and one yote down from one full Night in the blind - last photo.
AR Performance 30 Herrett AR (Tac30), firing 125 grn .308 Cavity Back monolithic bullet at 2750fps
from my 18" AR.
Trijicon MK3 IR Hunter (35mm) thermal scope, and Pulsar Axion2 XG35 LRF thermal laser range finder used to identify and eliminate...
The 30 Herrett AR is a wildcat on the 6.8 SPC case, obviously necked up from .277 to .308 cal.
Dennis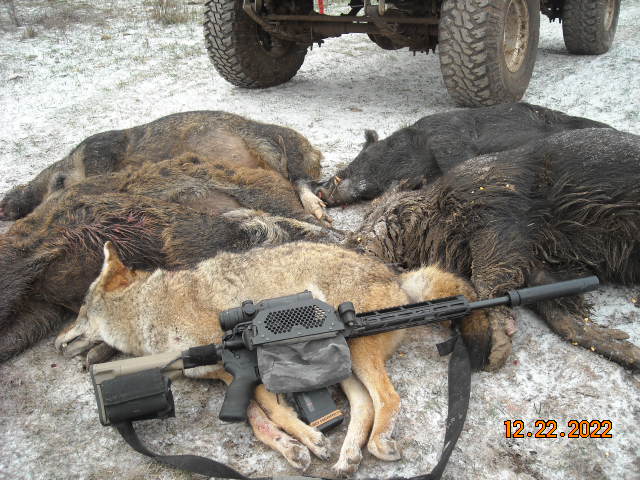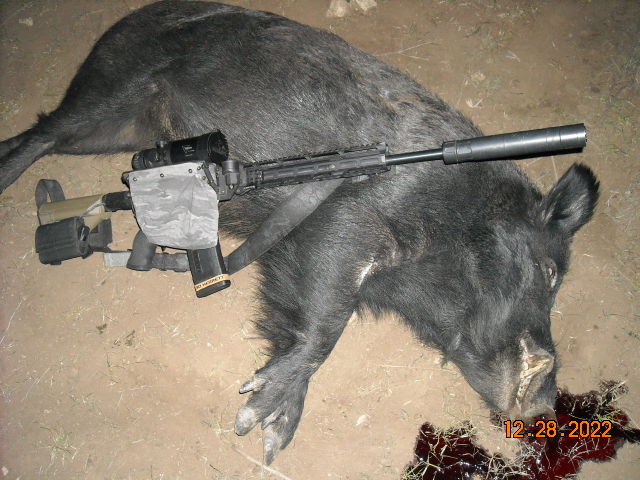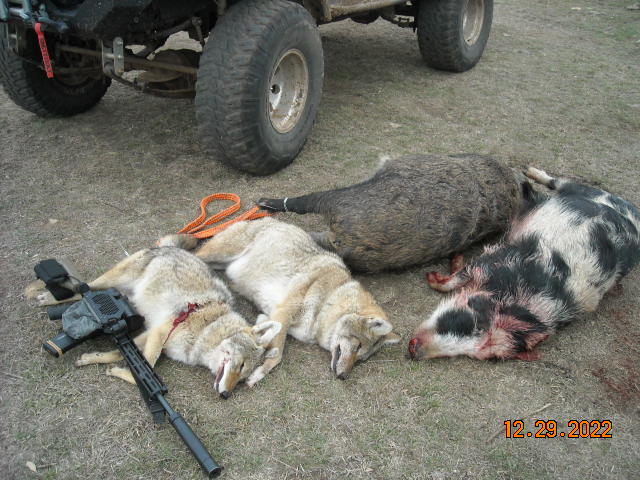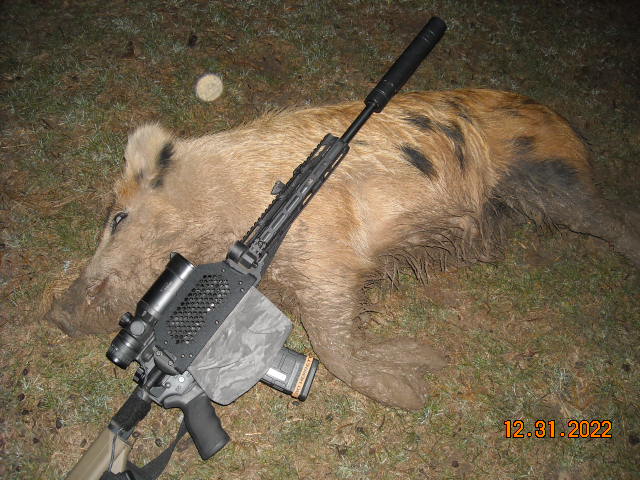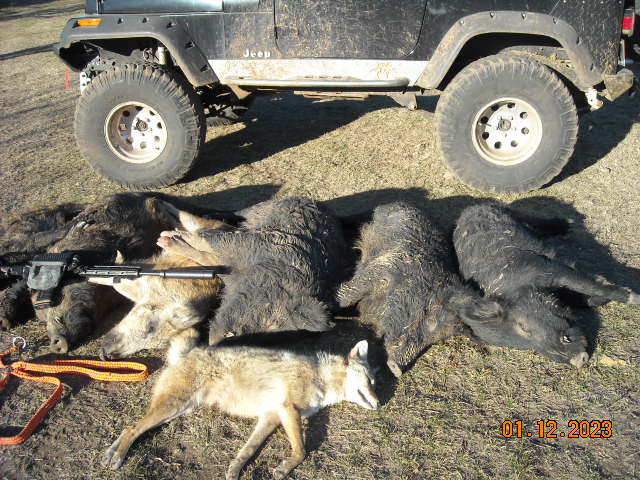 Dennis