Another possibility...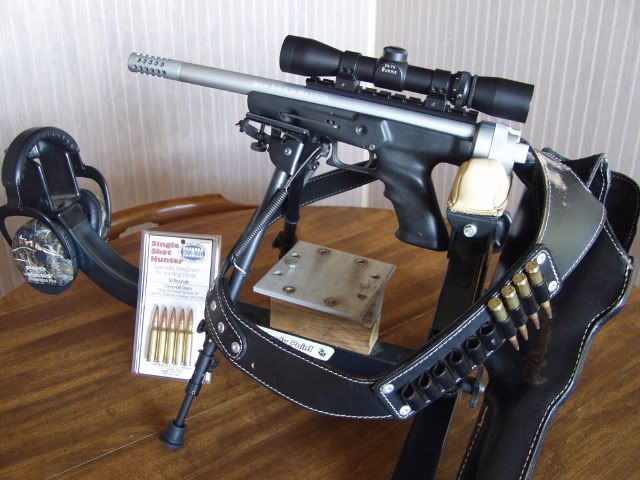 I reemoved the muzzle brake and temporarily mounted a Black Out and AAC 7.62-SD silencer on the above 7mm-08 Lone Eagle single-shot pistol. I was surprised to find that it was not as front heavy as I would have thought.
With the M4-2000/6.8 being about 2" shorter and 2 ounces lighter than my 7.62-SD, a single-shot pistol may be a practical host for my incoming silencer. For a single-shot pistol build, I would go with a 12.5" or even a 10.5" barrel.
The balance is good on the Lone Eagle due to the position of the grip. Would an Encore single-shot pistol be way too front heavy with a silencer installed?
Has anyone done a pistol in 6.8 SPC?