Discussion Starter
•
#1
•
Long overdue but did a little more testing with the 16" ARP. I've never shot ladders at 100 with my bolt guns but gave it a shot after several here swear by them. 110 bthp AA2200new SSA brass(old stock)cci 412.260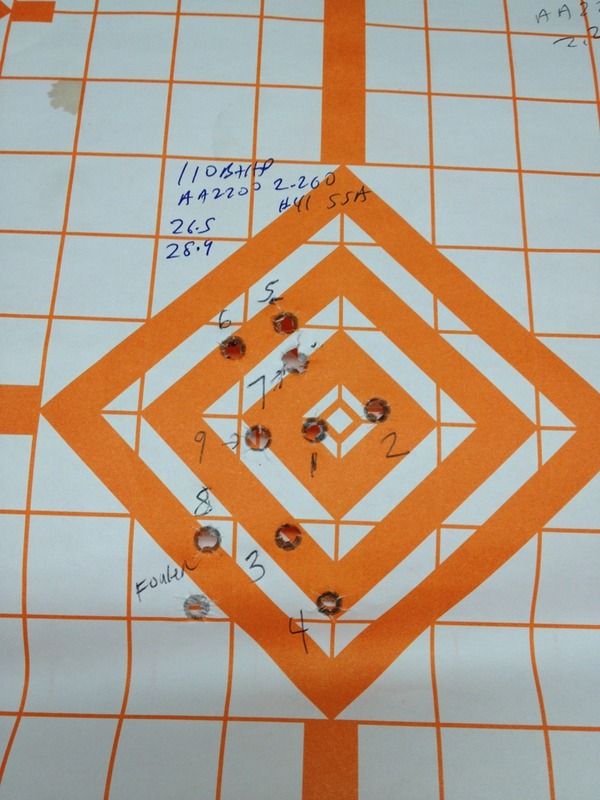 pretty obvious 5-7. Velocity topped out at 2600. Note that poi dropped going up in charge weight for a few shots. No I didn't shoot that bad. I've seen this before where the bullet exits at a lowe point in the barrel harmonics. This ladder not so much. It's obvious Benchmark is plenty accurate you just cant get enough in the case to get top velocity. Velocity topped out at 2584. It was also a very compressed load. A drop tube would help but not sure there's much there to get as velocity was topped out on the last 3 charge weights. 100 Accubond BenchmarkSsa brass2.290cci 41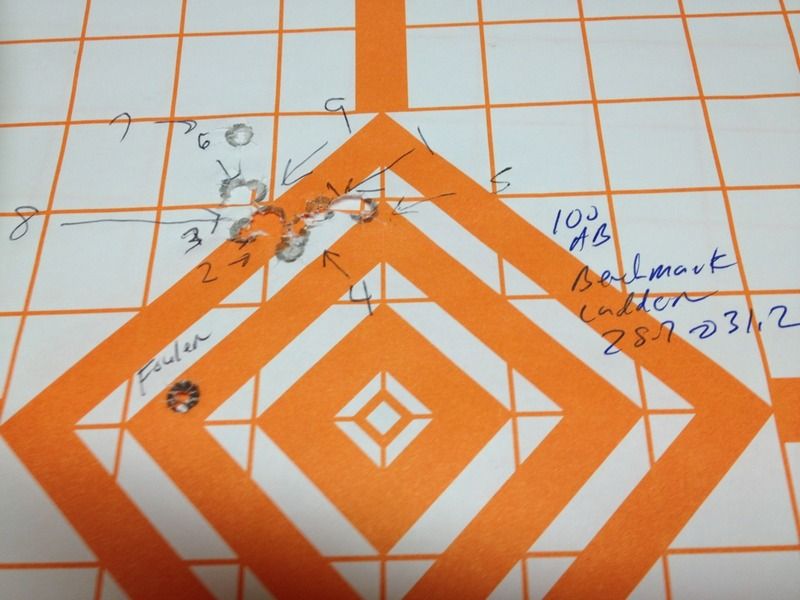 Having already done some testing with 2200 and the Accubond. 28,28.5,29 grnote that the outlying shots from each load are the 3 rd shots. This combo really wants to throw that 3rd shot. The first 2 from each are touching. Still not bad at 1/2 inch. Going to test this round in cooler weather given xmans testing with 2200 however even at 1 full grain less it's still in the node. Velocity. 2600,2650,2700.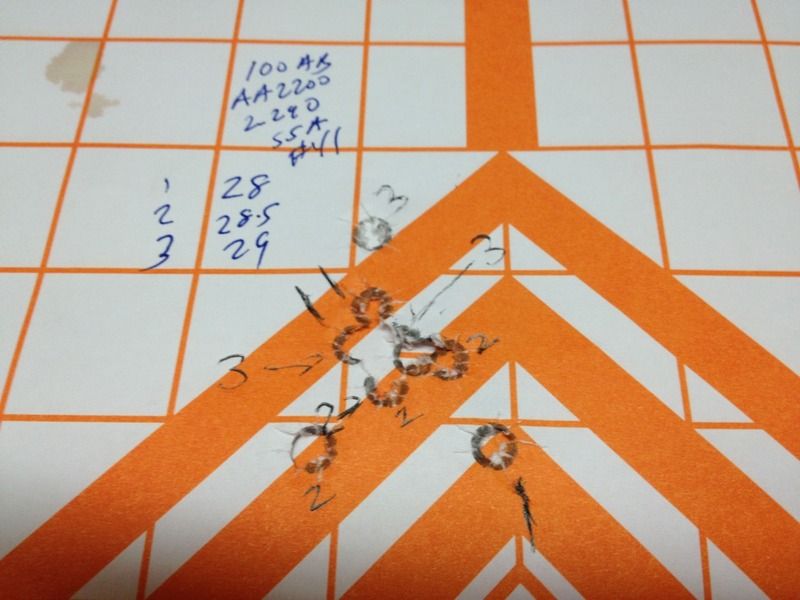 29 gr aa2200
120 gr sstaa22002.260Ssacci 41 it's obvious there is a node at the max end. 26.6,26.9,27.2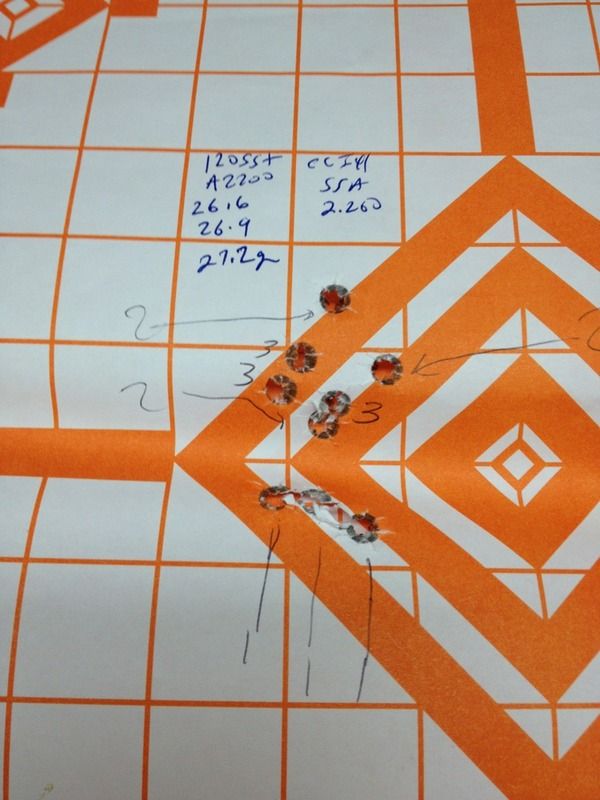 27.5 gr 2460 fps. No serious pressure signs but I believe it's about maxed out.
Given the potential temp sensativity of 2200 this one may not stay in the node in really cold weather. However, most of my early morning hunting will be in the woods inside 100 yds as our deer don't come into the fields early am. Late evening the temp difference is probably only 20-30 degrees lower that testing temp. I also shot a ladder with 110 bthp and Benchmark. Results were not good. I was rushing to get done as I had a 2 hour drive and somewhere to be. Velocity topped out at 2450.