Discussion Starter
·
#1
·
I suppose this is old hat for some of you, but I had some time on my hands and decided to fix up my cheap scope.
This is a 4x32 TASCO that I had laying around. Probably junk, but it may hold up for now. Held by the suprisingly good and inexpensive Kerry mount.
Here is how it started, looking OK, but just too shiny compared to the matte finish of everything else.
Rubbing with scotch brite knocked off quite a bit of the shine, but I decided to go farther and cover the bulk of it with rubber. Just an old inner tube, cut to length and stretched on.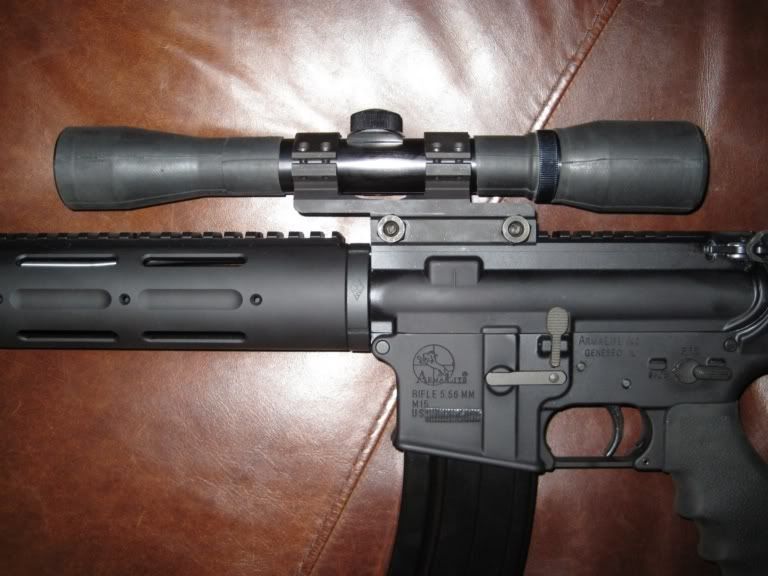 As you can see, this is extremely matte and does not shine at all. Adds a bit of a rugged look too.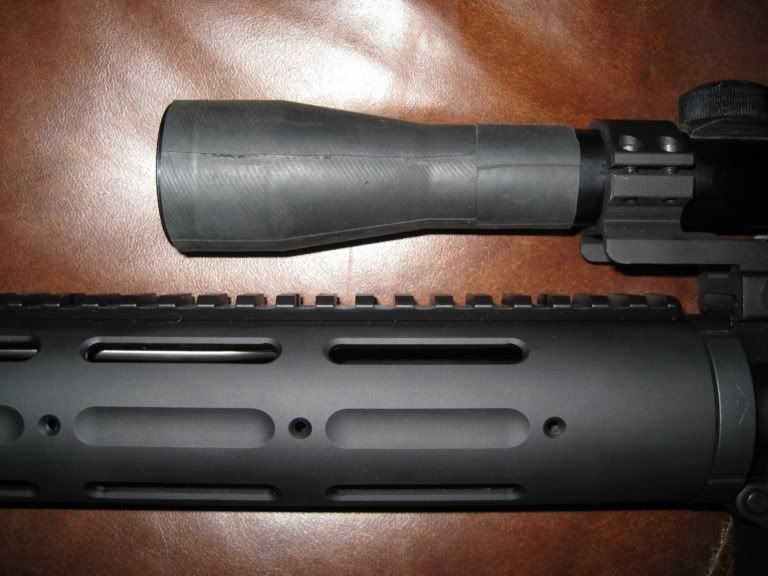 Oil and wipe to restore black if any discoloration occurs.
This is fully removable, unlike paint, which is a plus if you're planning on doing this to a $1k piece of glass.