Discussion Starter
•
#1
•
Long Term Review of Smoke Composite Stocks.
<O
</O
Thanks to CHASW back in April, he was the first to post information on the Smoke Composites stocks.

I was stuck above four pounds on my light weight AR 6.8 SPC. The stock just looks cool, but instead of getting the lightest one, I purchased the closed version. It just looked stronger. I ordered it 4/21/15 and got it one week later.
Can you say wow, Smoke Composites carbon fiber stock is sweet. Super nice finish and light weight. Stocks weigh 111 grams or 3.91 ounces. Adding the castle nut the weight goes up to 4.12 ounces. Add the end plate and you are 119 grams or 4.19 ounces.
This
stock
is beautiful and cuts 3 to 4 ounces over the lightest carbine tube
stock
combo. First time my AR dropped below 4 pounds. Shot it with this stock a lot. Amazing but the carbon fiber dampens the AR twang.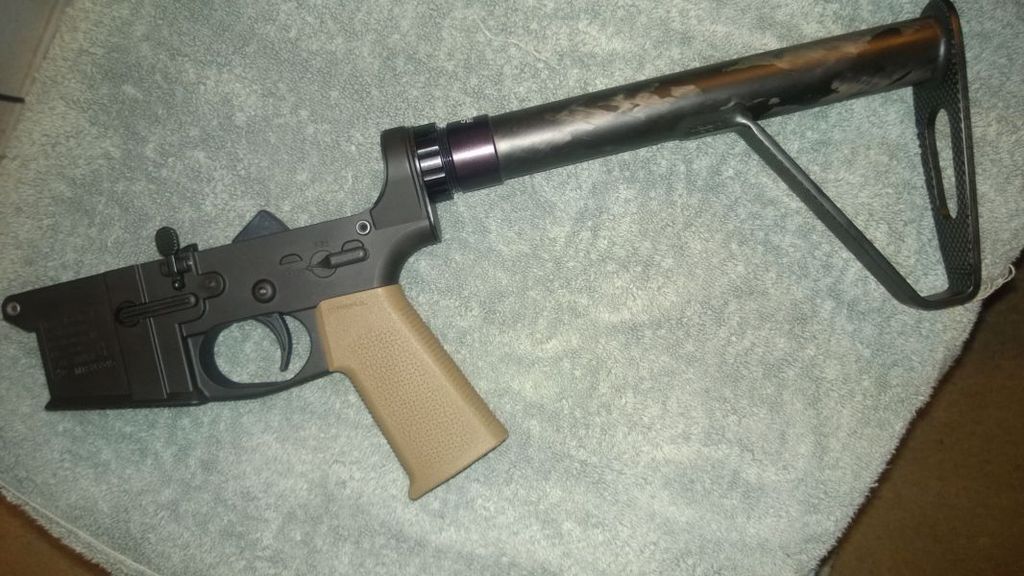 <O
</O