Discussion Starter
·
#1
·
Hello all,
My name is Doug I live in Mid-Michigan. I am a finish carpenter by trade and work in a custom cabinet shop. I enjoy it almost as much I enjoy shooting.
If I knew I could make my living with a rifle instead of a nail gun I would, but I know there is more money in cabinetry. I have many rifles in different calibers that I handload and cast bullet for.
My 6.8 is a AR-15, that I built. Not my first AR-15 but my first 6.8
Here is a pic,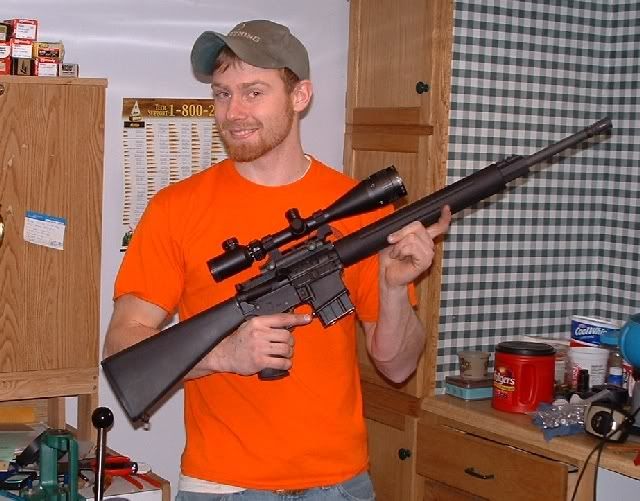 I built it on a CMT upper with a Model 1 Sale 20" barrel I bought used, along with a bolt, gas block, gas tube, 400 rounds of 1x fired Hornady brass, barrel nut, and flash hider/crush washer, for $210 shipped. It has a Vented free float tube, a Model 1 one peice scope mount, 4-16x40 Mueller scope, 10 round PRI mag, Jewell Trigger, A2 buttstock, Samco grip, and all in/on a Stag lower, with a 3# lead weight (that I cast) in the stock.
I havent shot my 6.8 much yet maybe 50 rounds and when testing some handloads last time out with it I broke the extractor with a hot load of H335 and a 90gr Seirra HP.
I will be deer hunting with it this year and possible Bear Hunting or antalope hunting with it, depending on if we go out west this year or I have to stay in state, gas prices.
Doug