GOAL MET 9/30/2015 @ 82.30 ounces or 5.15 pounds

October 30th at 80.05 ounces or 5.003 pounds.


October 31st at 79.85 ounces or 4.99 pounds.


January 5, 2016 at 77.45 or 4.85 pounds



I really liked my last build with my old DPMS lower and a SAA upper that I hated. Loved the Faxon barrel with light weight and great accuracy.
But I wanted to explore the limits of an AR 308 Generation 1 build. So all new stuff.
Weight of rifle without scope is
87 ounces or 5.44 pounds
.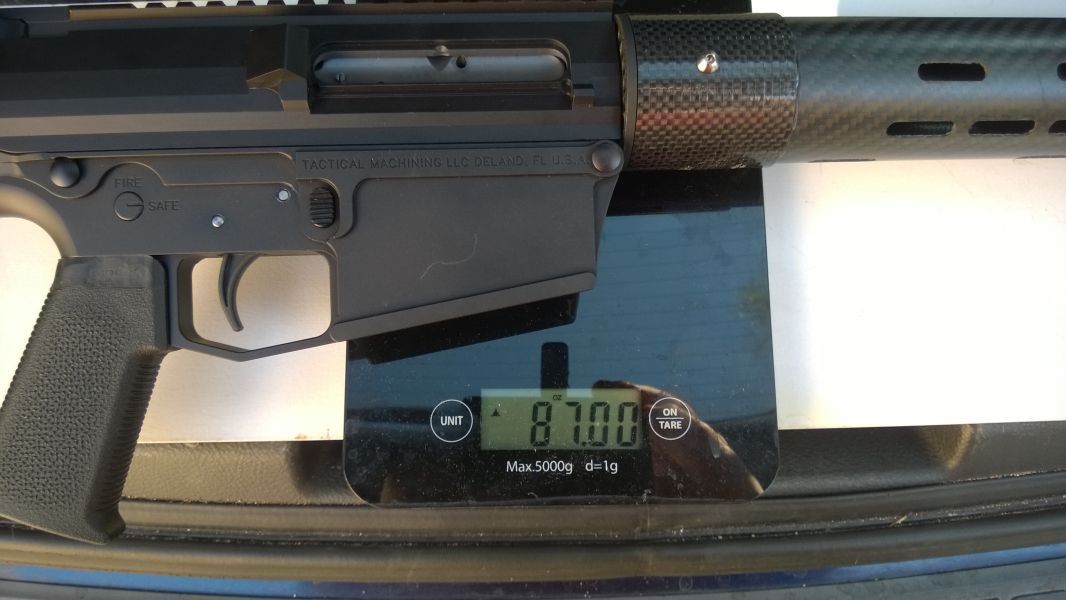 Weight with previous Vortex scope and Aero Precision mount is
6.997 pounds
. This is lighter than most AR15's with no sights!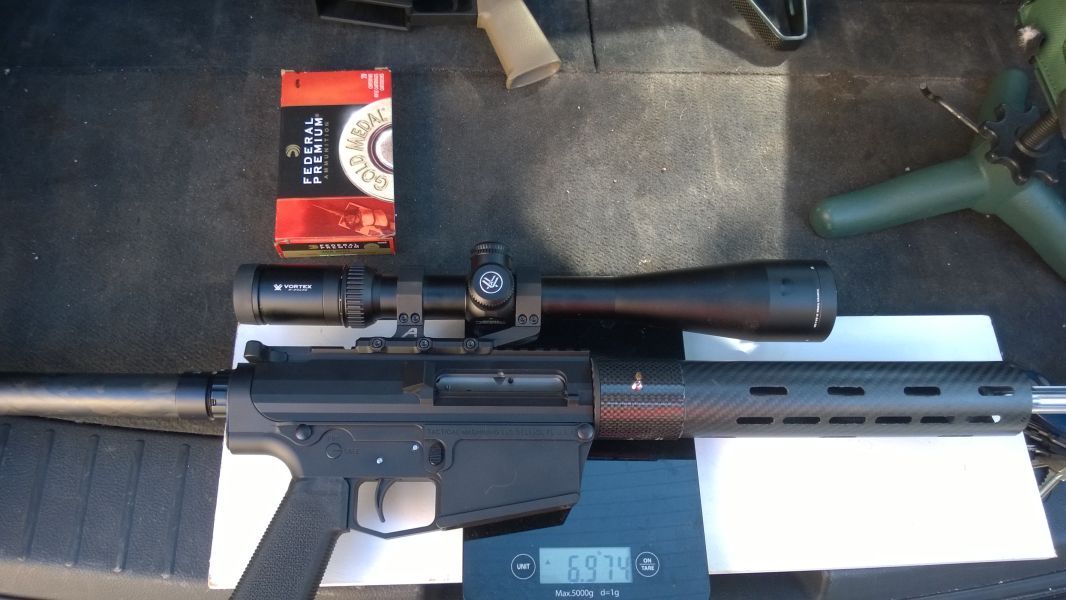 The big changes are the
Juggernaut Tactical 18 inch fluted barrel at 33.8 ounces. A big plus for me is the 5R rifling
. Used in Marine sniper rifles and in my Savage 10TR that shot 3 bullets in one hole!
Price is very good, shipping was quick and so far my last three shots (out of 23) were MOA. One big thing is how fast the fluted barrel cools down, the Faxon barrel heats up fast and stays hot for a while. The JT heats up slower and cools down much faster. Now if you are hunting it wouldn't matter al all, one shot one kill. But maybe hogs if you get extra shots it will stay better. Only time will tell as I am not going to over heat this barrel just to prove anything.