Discussion Starter
·
#1
·
I've been working on this M1917 for a long time, nearly a decade of on and off tinkering. Finally getting it finished up with just a few more details to go.
Barrel date was Oct 1918, but it was worn out. Had a new barrel installed , CBI 30-06, put a Timney 111 trigger, rebuilt the bolt with a Dayton Traister cock on open kit, bolt, extractor and follower jeweled, drilled and tapped for a NOS Redfield scope base, Prairie Hunter stock in pepper laminate from Boyd's, had to adjust the inletting for the trigger and to free float the barrel.
The tape and foam is for figuring out how much I need to add to the comb for proper eye alignment. I've ordered a strap on tactical riser but am also tinkering with one in ABS plastic.
Still need to install pillars and glass bed, then paint all the metal flat black as well as do some load development.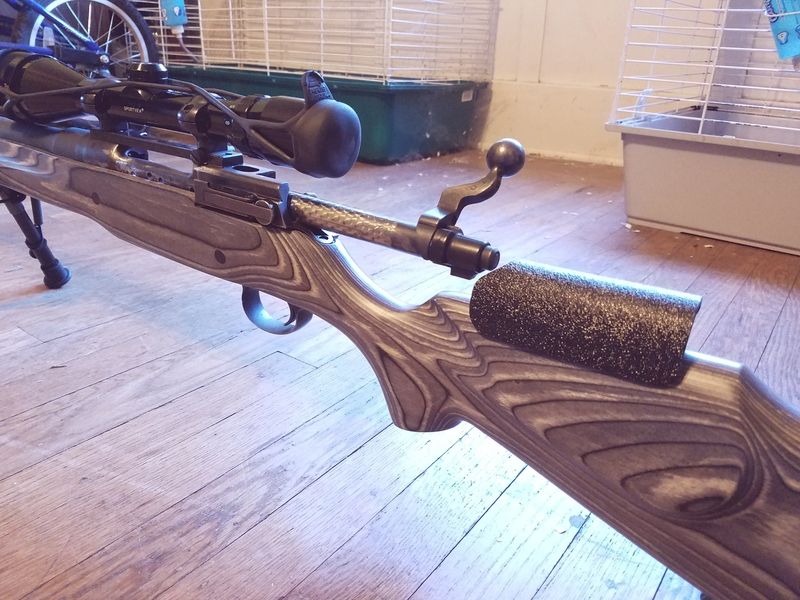 -Alexander